Women In Mind
Packaging
After a successful collaboration creating the identity for WIM, we were once again approached by founder Wasma Mansour to design all packaging and marketing material for WIM's debut fragrance line. We were also tasked to art direct lifestyle and product photography for the two launch fragrances; London Fields and Harlem Rose.
The natural calm colour palette, delicate typography, refined copy and an uncluttered layout all support WIM's core values, encouraging one to pause, reflect and replenish.
The product launch coincided with the opening of the companies first pop-up in Shoreditch, London. This marks the start of WIM's signature line of products, garments and services that will bolster the brand as it grows within the market.
Services:
Art Direction
Packaging Design
Editorial/Print Design
Links:
Collaborators:
Lifestyle photography and video: Rochowski Studio
Interior styling: Alex Kristal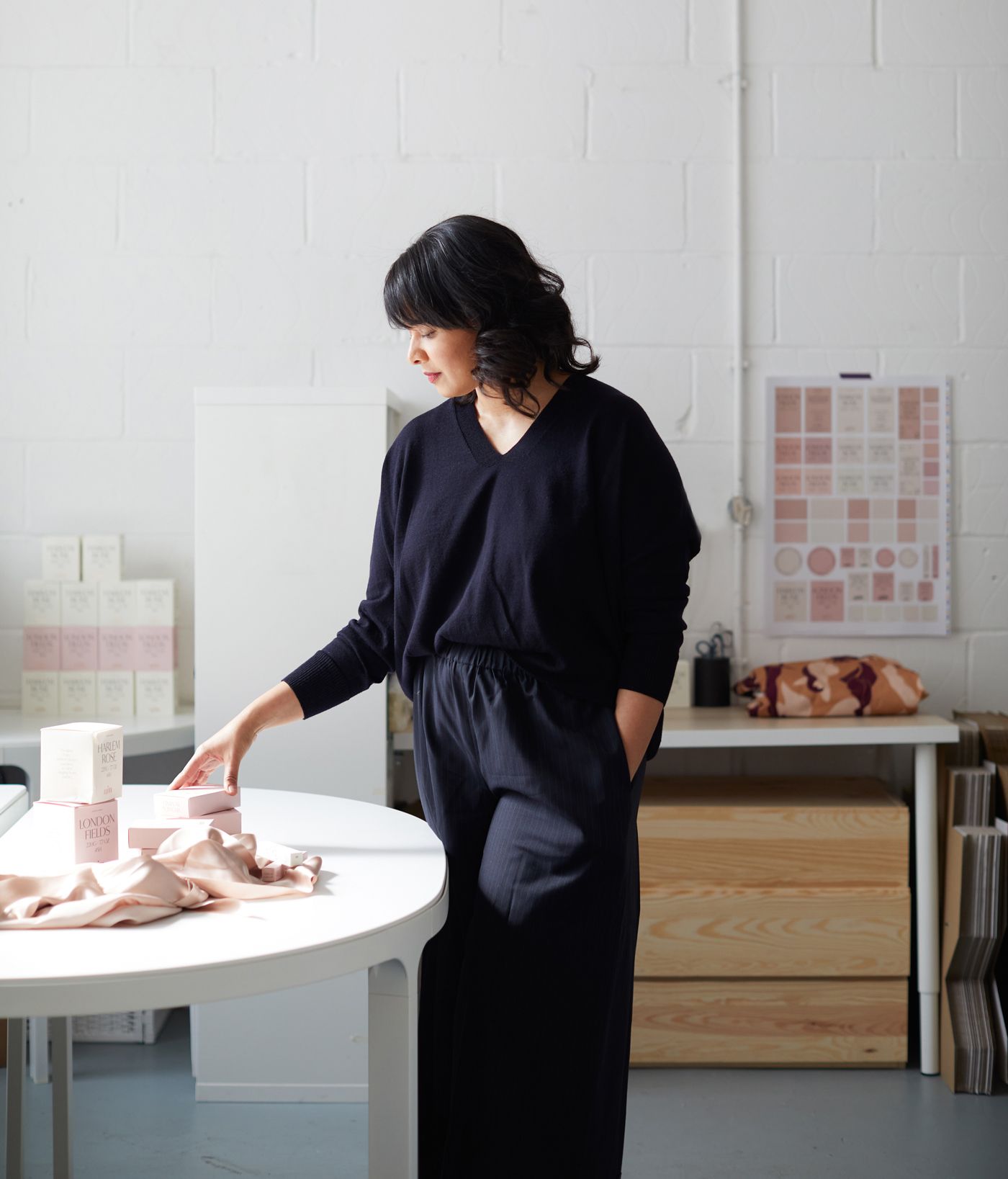 Wasma Mansour (Founder) in her studio in East London, photographed by Helen Cathcart.